Bryton Wilson
Buying Specialist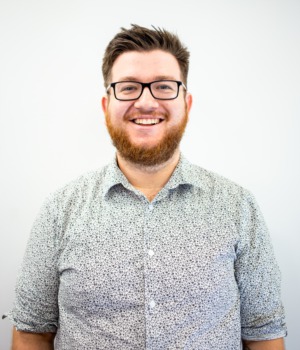 What can be said about Bryton? When he asked some of his colleagues to describe him in a short sentence one person said , "He thinks he's hilarious, and he always seems to make himself laugh, so I guess he has that going for him."
Born and raised in Medicine Hat , Bryton is the oldest of 3 kids. After graduating high school, Bryton took off to Iqaluit, Nunavut for a nine month excursion to Canada's northern most capitol for a youth leadership position. Coming back south to de-frost, Bryton found himself in Lethbridge attending the University to obtain a degree in marketing. While at the U of L, Bryton was a bartender at Mojos, meeting his now fiancé Miranda. 
 The two escaped to Saskatoon, bought a house and started several small businesses, falling in love with what they describe as Canada's best kept secret. They welcomed their daughter Quinn in April of 2019, and so the move back to family was set in motion, and July of 2019 they moved on back to the Windy City and Bryton began his career as a Realtor with Atkinson Realty. 
 Bryton is a sports fan through and through, cheering on his Flames, Bills and Rays. When summer rolls around, you can find him on a golf course, probably looking for his ball in the rough or crying into his hands in the golf cart. He also enjoys getting back to Miranda's home town of Fernie for a hike with their two border collie rescues (Nikita and Bauer) or a snow shoe or X-Country ski in the winter.
 Bryton is eager to put in the work for you, whether you're a first time home buyer with a ton of questions , or someone who is buying their fourth revenue property. His outgoing personality and ability to act and communicate honestly has helped his clients through their home buying process with a smile on their face and little to no stress! Add in a strong marketing background, and you know you'll be in good hands with Bryton when you go to buy a new home or sell your existing one.